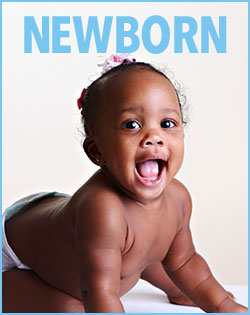 Congratulations! Your family just grew by one adorable baby! Did you know that the average baby smiles at 6 weeks of age and can only see about 20 – 30cm in front of them? Be sure to get up close!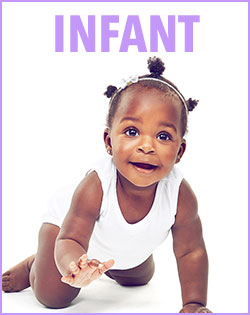 Infant development is a treat to witness - you'll be amazed at just how quickly it goes by. Remember – you can start weaning your baby from breastfeeding from 6 months onwards and slowly introduce them to solids.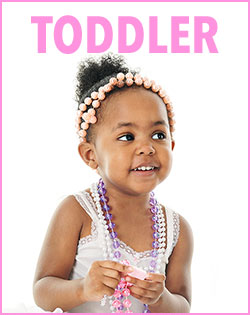 During toddler development, you can expect some very exciting, key milestones. These include walking (around 13 – 18 months), potty training (usually between 18 – 24 months) and even talking!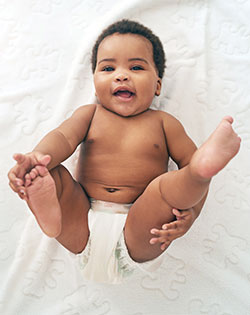 Gently clean the area with mild soap and water, then apply a layer of barrier cream.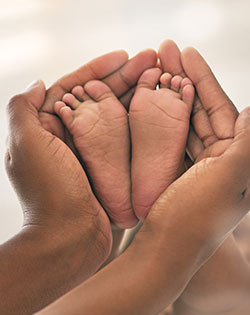 Newborns don't have a strong immune system yet. Make sure that everyone who handles your baby has clean hands.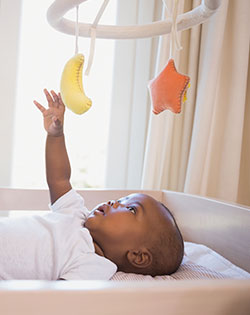 Your baby will probably love listening to music. Baby rattles and musical mobiles are other good ways to stimulate your infant's hearing.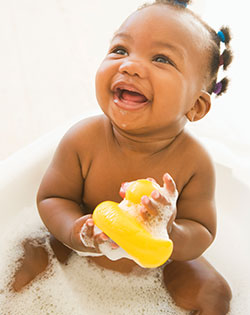 A bath two or three times a week in the first year is fine. More frequent bathing may be drying to the skin.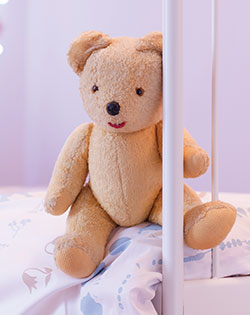 Many newborns have their days and nights mixed up. One way to help them is to keep stimulation at night to a minimum. Keep the lights low by using a night light.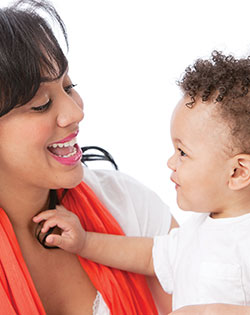 Is your little one a talker? If your baby starts to have a 'conversation' with you, be sure to mimic the gestures and smiles as this will delight him or her.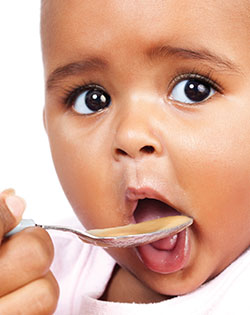 Feed your baby on demand. Most newborns need about one feeding every two to three hours.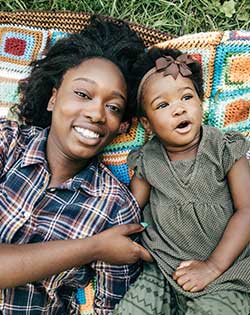 Have some times of the day when your baby can relax and is left to just listen to sounds of the world.