WE'RE HERE TO HELP YOU TAKE CARE OF YOUR NEWBORN
Congratulations! Your precious bundle of joy has arrived. Need advice? Here, you'll find the best tips to help you care for your newborn. We also have nutritious recipes for a healthy baby, and of course, a wide range of baby essentials to help you take extra special care of your little one – for less!
MOMS SHARE THEIR EXPERT TIPS FOR NEWBORNS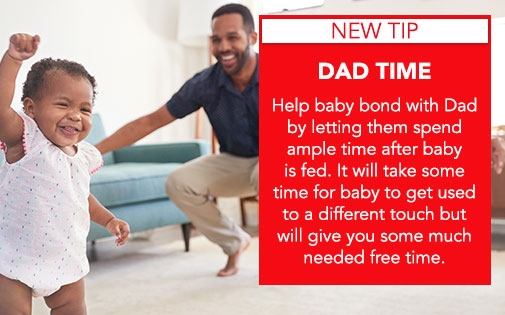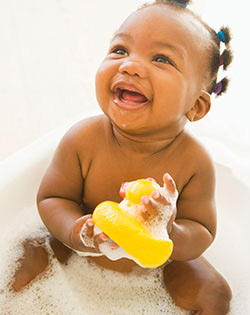 Don't overdo bathing in the first year as this may cause dry skin. Keep your baby's skin gentle and soft by bathing them 2 or 3 times a week.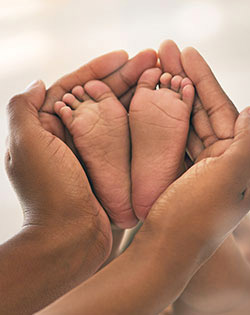 Hygiene is very important. Newborns don't have a strong immune system to prevent even the smallest health risks, so make sure your (and everyone else's) hands are clean when handling your baby.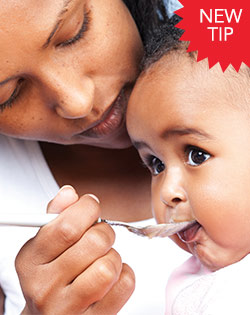 Keep baby awake during feedings. If a baby eats efficiently until they're full, they will sleep for longer.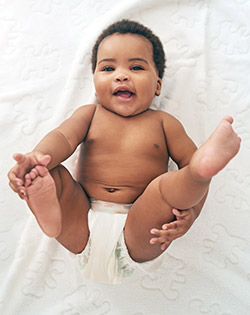 When you notice any sign of a rash on your baby's bottom, a loving touch can make all the difference. Gently clean the irritated area with mild soap and water – then add barrier cream for extra protection.
FEEDING AND CLEANING YOUR NEWBORN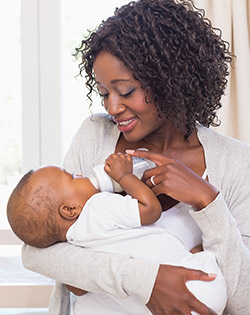 Make sure you know the signs of when your baby is hungry. Remember, most newborns need to be fed every 2 or 3 hours.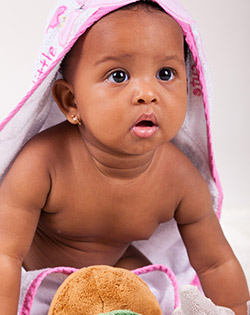 Feeding can get messy in the early stages of learning the skill. Make sure you keep your baby fresh and clean, especially after feeding.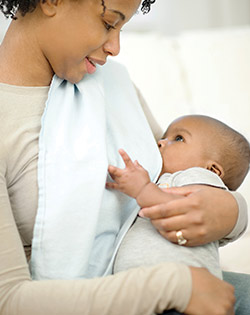 Doctors recommend breastfeeding during the first 6 months. Breastmilk is nutritious and contains precious antibodies to help your little one fight off infections.
TOP TIPS FOR YOUR NEWBORN'S EARLY DEVELOPMENT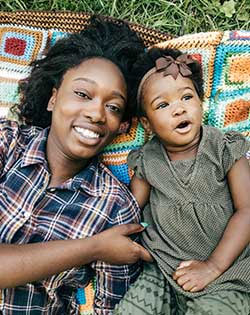 Take some time out and let your newborn relax in a comfortable setting to take in the sounds of your baby's new environment.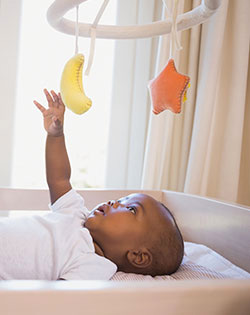 Sounds are great for your baby's early development. Apart from listening to calming music, you can also introduce baby rattles and musical mobiles to stimulate your newborn's hearing.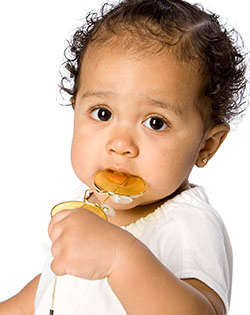 Teething toys will help soothe aching gums and assist healthy teeth growth. Remember to keep a clean cloth on hand for excessive drooling.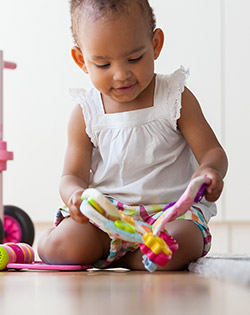 Baby rattles are fun toys that will help develop fine motor skills and hand-eye coordination from an early age.



YOU MIGHT ALSO BE INTERESTED IN THE FOLLOWING